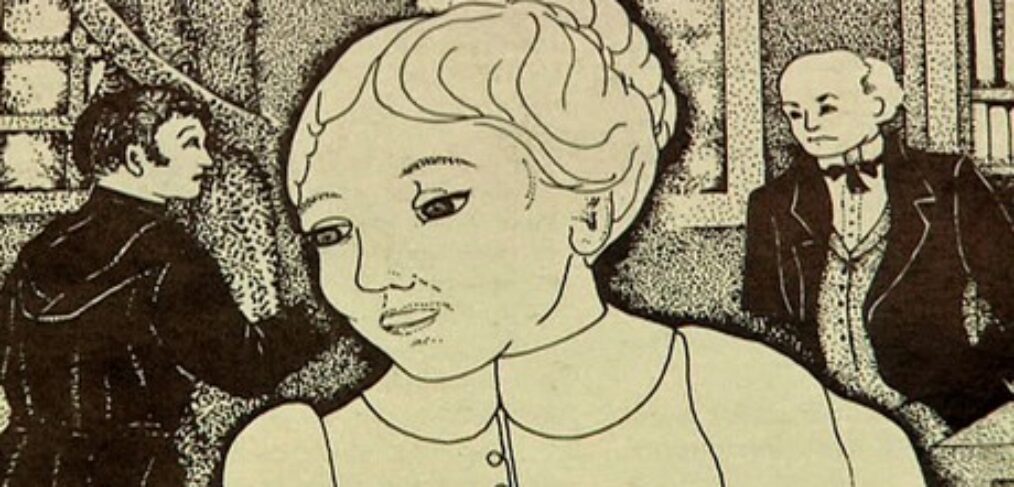 Extra Research for Season 5 – Episode 5 – Healing Waters
Catherine (Mandeville) Snow was the last woman to be executed in Newfoundland.
A Troubled Marriage
Catherine Mandeville was born between 1791 and 1793 in Harbour Grace, Conception Bay, Newfoundland and Labrador.  She married John William Snow on October 30, 1828.  John was born in 1790 in Clarke's Beach, Newfoundland and Labrador.  Together they had seven children: John, Catherine (Kate), Martin, Emilia, Maria, Thomas, and Johanna.
Catherine's marriage to John was volatile.  During their many fights (audible to neighbours) Catherine would not back down and would throw things back at John if he hit her.  This being totally out of character for a woman in the 1830s would not be tolerated.  John Snow was a moody, difficult, possibly violent man.  He is believed to have beaten his wife and mistreated his servants.  Despite this he was considered a respectable citizen.
Catherine was a woman and a wife.  As a wife, she was considered the property of her husband in accordance with English common law in the 1830s.  A woman's human rights were basically non-existent and she was considered just a piece of property owned by her husband.  She was not considered a person equal to a man and this did not help her during her trial.
A Missing Husband
On August 31, 1833, John Snow disappeared without a trace.  Arthur Spring (a household servant of Snow) stated that John (his master) had actually been murdered at the insistence of Catherine and that she had shot him in his presence.  After the murder, Spring and Tobias Mandeville (a cousin and lover of Catherine) had attached the body to a grapnel and thrown it into the sea.
Mandeville and Spring were arrested on suspicion of murder, and before long Spring announced that "we killed him; Mandeville and myself, and Mrs. Snow" — shooting him dead and sinking him into the Atlantic with a grapnel.  Again it didn't take long before Spring and Mandeville were accusing each other of the one who pulled the trigger.
The (Mis)Trial of the Century
The three went to trial 10 January 1834.  In due course Spring and Mandeville were convicted of murder and sentenced to hang.  Catherine maintained her innocence.  Even though it be couldn't be proven that she was present or that she could have conspired in the murder, Attorney General James Simms said he had a chain of circumstantial evidence that showed her guilt.  The jury convicted her.
Mandeville and Spring were hung in St. John's just days after the trial. They were to be gibbeted at Spectacle Hill, in the neighbourhood of where the murder was supposed to have been committed, as a warning of the awful consequences of crime.  There is no evidence that this was done.  Snow was also scheduled to hang, but during her stay at the jail she was found to be pregnant.
For six months Newfoundlanders waited for Catherine to give birth.  She had John Snow's eighth child, a son named Richard in February 1834.  Richard was baptised on March 22, 1834 at the little Roman Catholic Chapel on Henry Street in St. John's.  James Kelly and Gera Purcel were the sponsors for young Richard.  No further information has been found about Richard, James and Gera.  Catherine nursed him in his infancy and on July 21, 1834 she mounted the scaffold on Duckworth Street with the words "I was a wretched woman, but I am as innocent of any participation in the crime of murder as an unborn child."
Was Catherine actually guilty?  We'll never know but many have their doubts.
— Joanne Schiavoni
Photo credit: Catherine Manderville Snow